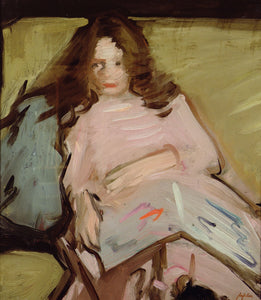 Girl in Pink, 1906
---
Regular price
---
Girl in Pink, 1906

Samuel John Peploe 
Samuel John Peploe was a Scottish Post-Impressionist painter noted for his still life works and for being one of the group of four painters that became known as The Scottish Colourists. 
Noted for his diverse oeuvre, Peploe transformed himself from a daring Edwardian portraitist and Impressionist landscape painted into Scotland's first Modernist. He credited his years spent living in France for introducing him to a new way of colour and Expressionism. 
Girl in Pink is a limited edition print, only 100 runs available.